By Ben Garrison –
Hidin' Biden
Joe Biden has returned to his basement. He's in 'duck and cover' mode. He's taking a vacation from his problems, which are legion.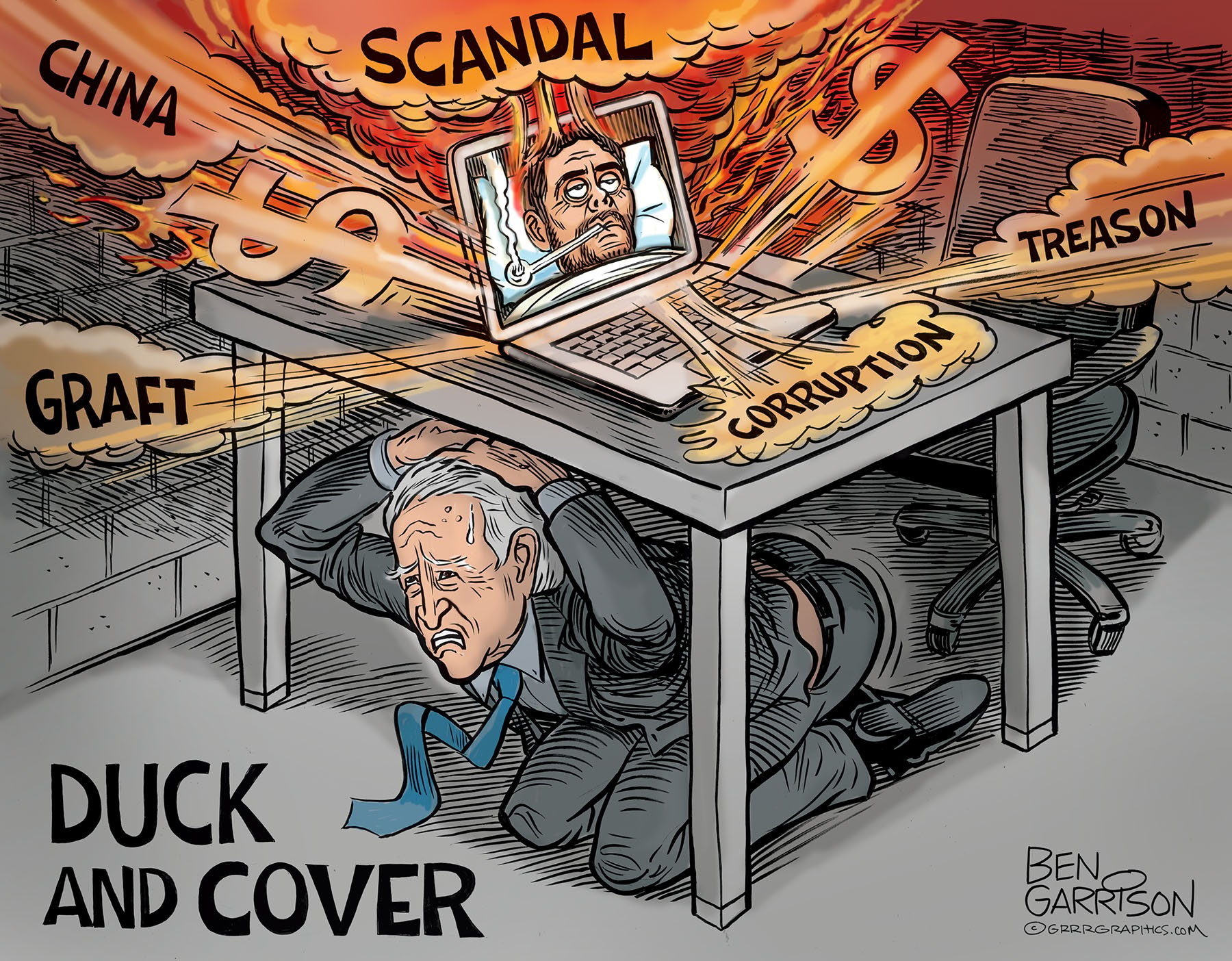 Sleepy Joe is clearly unqualified for president. In fact, he should be locked up. He and his son committed graft. Hunter's laptop has revealed his father's involvement in schemes to sell influence and enrich his family. Their relationship with China is even more disturbing than their corrupt actions in Ukraine.
Hunter's addiction to drugs and hookers is alarming, but "Pops" addiction to power and money is much worse!
Joe is resting up ahead of his next debate with President Trump. In order to compete, operatives will presumably pump Joe full of drugs. Maybe he can borrow his son's crack pipe.
—Ben Garrison
Hidin' Biden – Ben Garrison Cartoon is original content from Conservative Daily News – Where Americans go for news, current events and commentary they can trust – Conservative News Website for U.S. News, Political Cartoons and more.