By Tina –
Trump Appoints Tom Fitton To Court Oversight Agency
News broke last week that President Trump plans on appointing Conservative Superman Tom Fitton of Judicial Watch to a DC Court Oversight agency.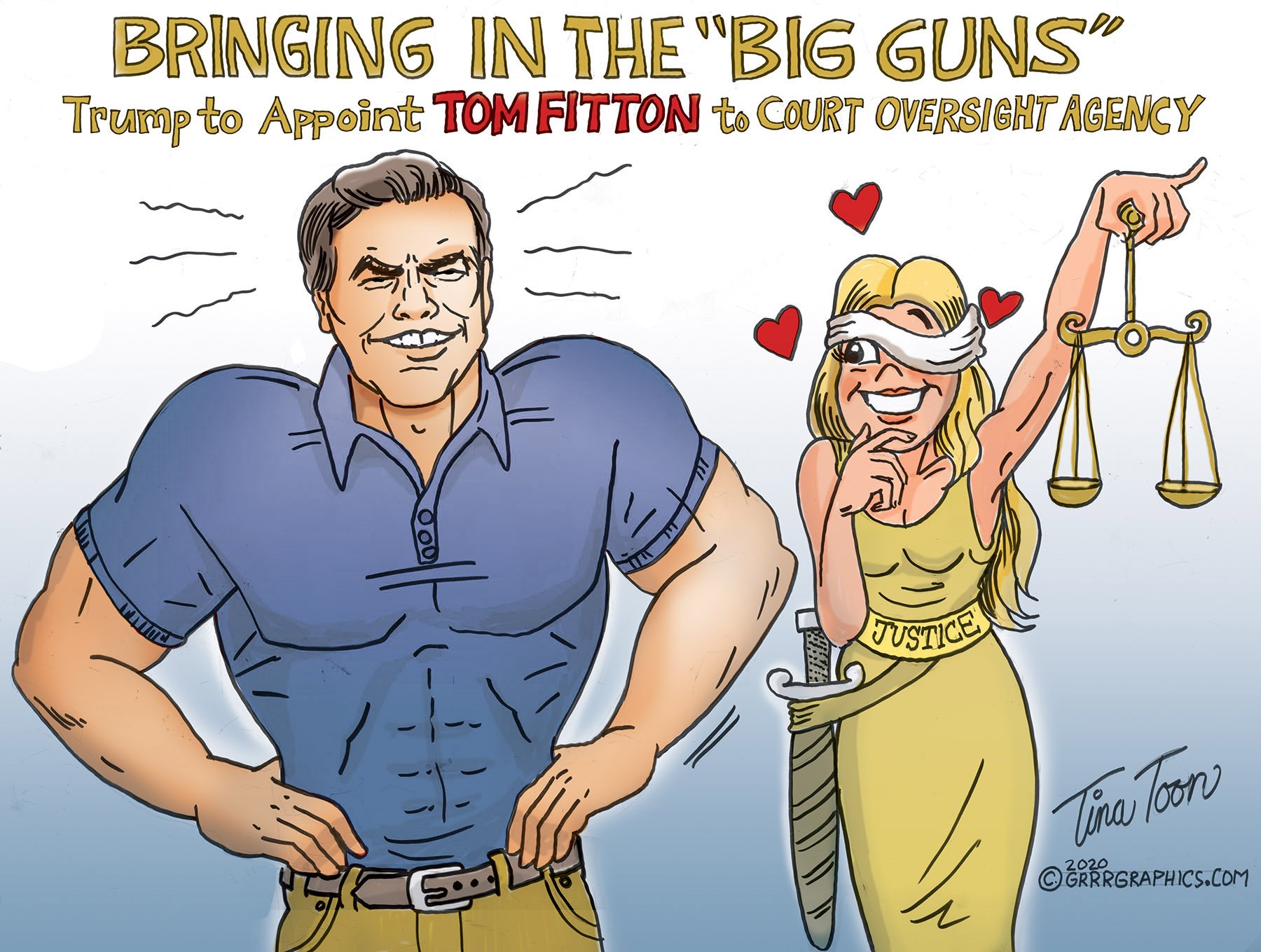 Tom Fitton is president of Judicial Watch, a conservative watchdog organization founded in 1994, which has made headlines bringing Freedom of Information Act (FOIA) lawsuits to force the government to release evidence which may point to misconduct by government officials.
We wish Mr. Fitton the best of luck and know he will be a fantastic asset for our nation!  Lady Justice thinks Tom will do just fine.
Congratulations to Tom Fitton!
GrrrTeam
Bringing In The Big Guns- Tom Fitton – Tina Toon is original content from Conservative Daily News – Where Americans go for news, current events and commentary they can trust – Conservative News Website for U.S. News, Political Cartoons and more.