By Tina –
"Blessed are the peacemakers…"
Why does it take an outsider to finally achieve peace in the Middle East?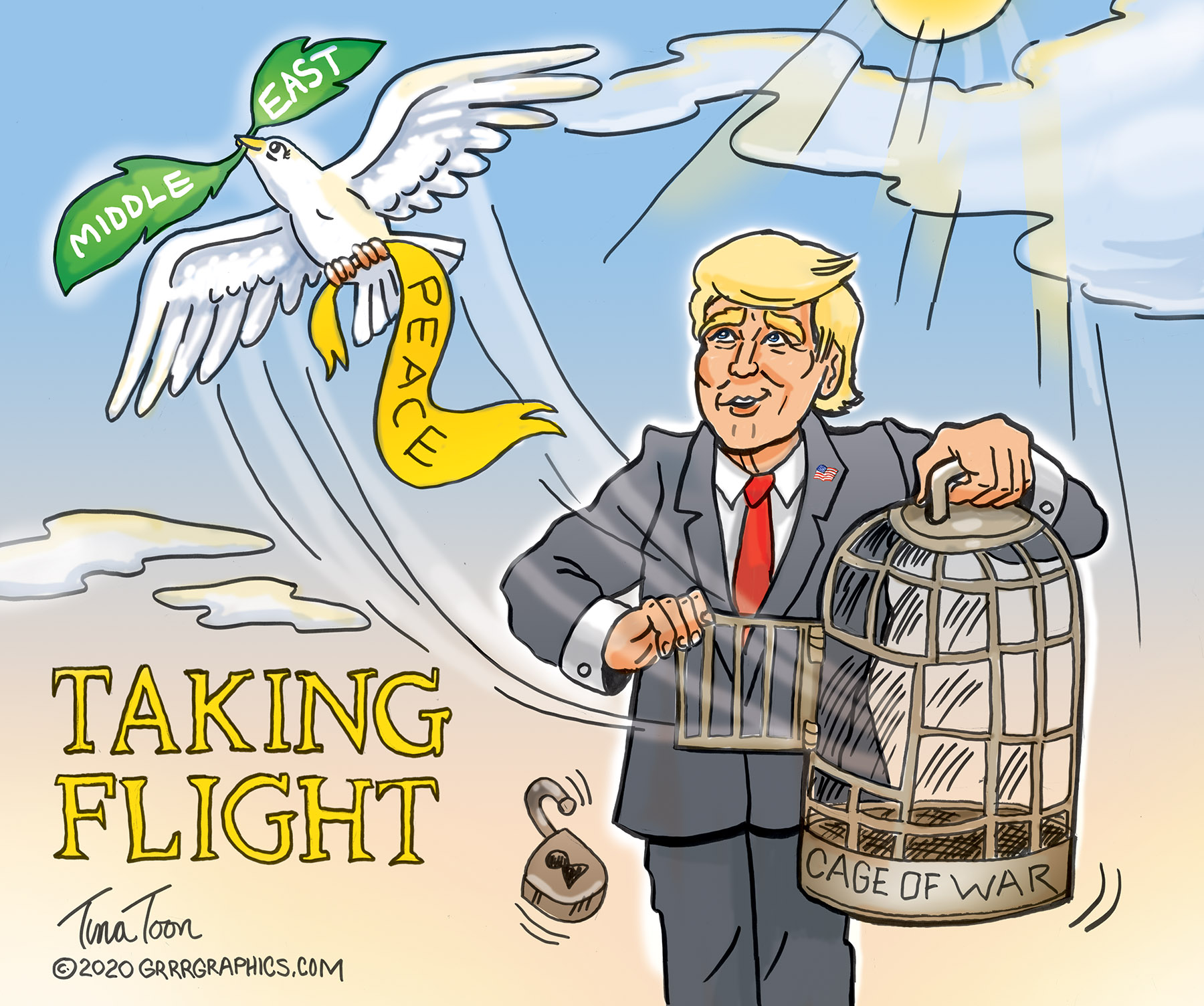 War sells. Peace doesn't.
Donald Trump has achieved something that eluded the Washington establishment for over 50 years.
Of course, the Washington establishment really didn't want peace. They wanted to make billions from war. Never forget War.Inc  is big business.
Donald Trump is destroying that business.
The historic peace agreement was announced last month, paving the way for full normalization of relations between Israel and the UAE.
The UAE becomes the third Arab country, after Egypt and Jordan, to have full diplomatic ties with the Jewish state, as per the deal.
Israel also signaled it was willing to explore business opportunities with the UAE after the deal went public.
Many Trump allies called for a Nobel in response to Trump's negotiations with North Korea.
If this were a fair world, Trump would receive the Nobel Peace prize.
Tina
Trump The Peacemaker – Tina Toon is original content from Conservative Daily News – Where Americans go for news, current events and commentary they can trust – Conservative News Website for U.S. News, Political Cartoons and more.